Three Steps to Increase the Accuracy and Speed of Your Next Medical Device Recall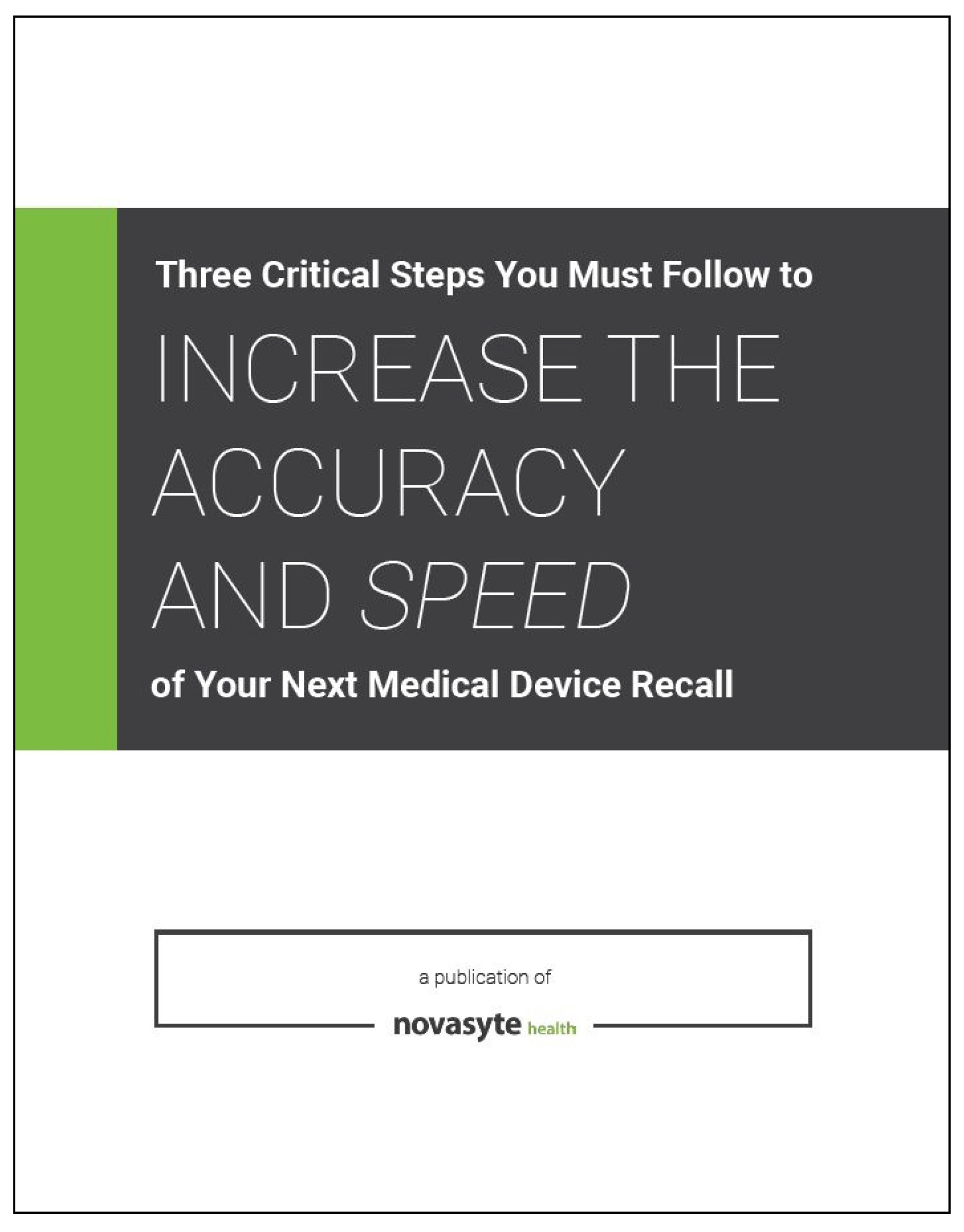 Recalls in the med-tech industry are not going away.
When a recall strikes, med-tech companies face the pressure and need for quick scalability and accurate, real-time reporting. These proven strategies can significantly help increase the accuracy and speed of a recall. Novasyte's results have included:
Reducing consignee validation time

by more than half.

Receiving formal FDA recall termination approval in

as quickly as three days.
This white paper provides strategies for:
Maintaining accurate consignee data.
Optimizing a field strategy.
Centralizing the database.
Lead your organization forward with a more efficient strategy by downloading the white paper below.
Learn more about Novasyte's S.M.A.R.T. Recall Program here.