Fully supporting your medical device products without overburdening your commercial teams can be challenging, especially with pressures to hit your increasing sales quota while minimizing SG&A costs.
With Novasyte's Contract Clinical Program, we help our medtech clients respond to market challenges with focused in-servicing and peer-to-peer product training pre- and post-sale. After building, deploying and managing our teams, we measure and track the progress and associated spend.
Key Benefits:
Increase

flexibility to scale up and down

as needed
Maximize your team's bandwidth

while we serve as an extension of your team
Increase product adoption

and help improve patient outcomes

Drive faster revenue recognition

by expediting the in-servicing timeline
ISO 9001:2015 Quality Management System

driving best-in-class processes and repeatable outcomes
Receive

real-time, data analytics

to maximize program success

Gain access to our network of

2,200 quality consultants

across the U.S. and Canada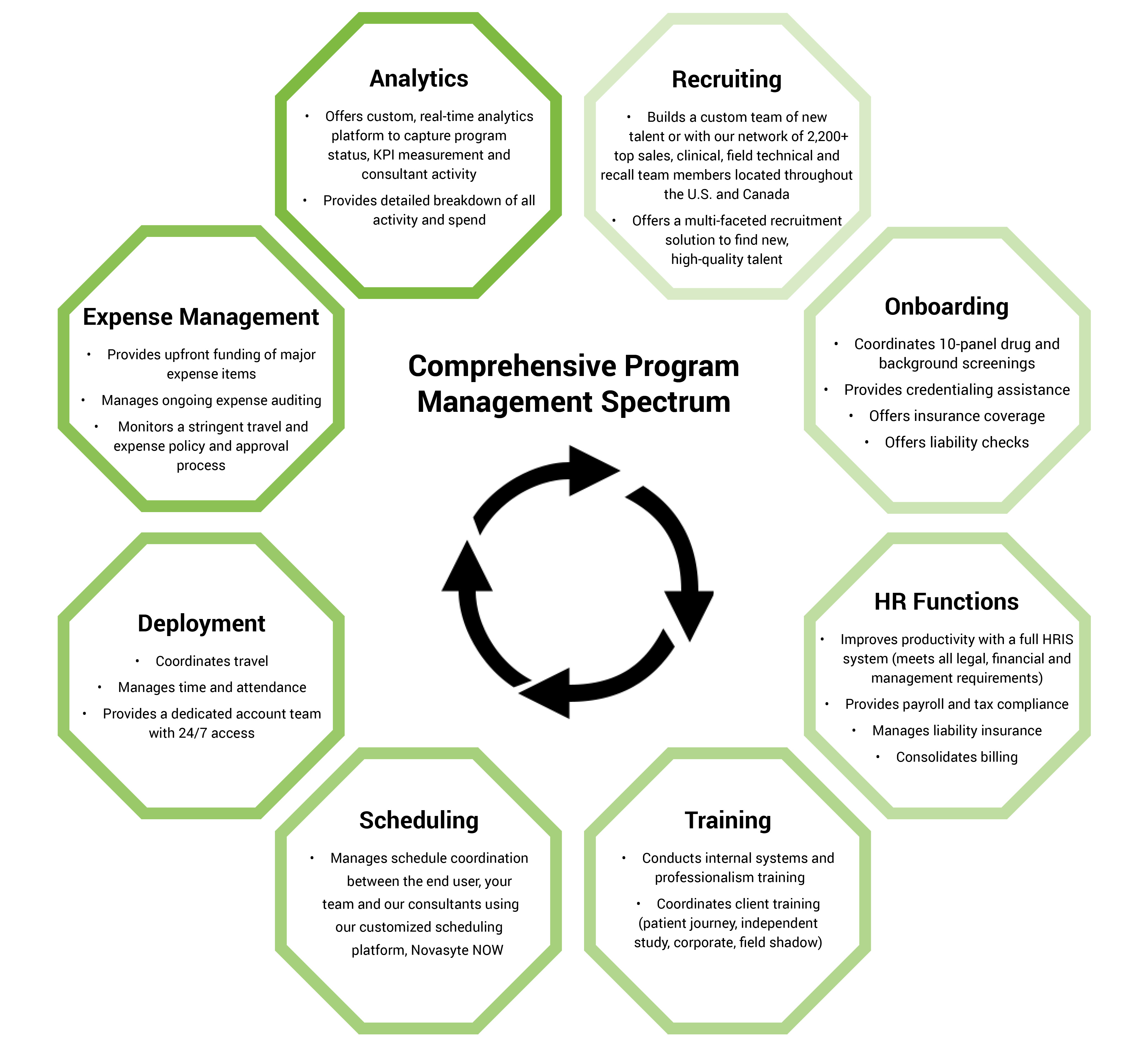 Powered by People and Technology
Novasyte builds, deploys and manages all field teams with quality management standards that are ISO 9001:2015 certified - allowing us to deliver consistent results and continually improve satisfaction for you and your customers.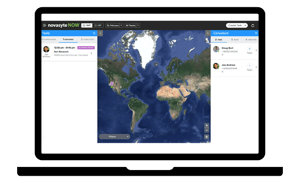 After expediting the scheduling process on our Novasyte NOW platform, we measure and track the progress and associated spend in our proprietary Novasyte LYNC platform. This provides real-time visibility into every activity tracked and every dollar spent on Novasyte services so you can stay informed and evaluate where and when support is needed.
Our interactive and customizable dashboards report:
KPI measurement (e.g. expense-to-service ratios)
Regional and facility-based activities performed by consultants
Detailed spend analysis by account, region, product and supervisor
Spend-to-budget and ROI tracking on Novasyte's clinical services
Conversion Excellence Industry Report
Our team recently released our Conversion Excellence white paper, outlining industry trends and survey findings on what the top medtech players include in their medical device conversion strategy.
The survey, conducted in Q4 of 2017, reflects the opinions of 40 business leaders who manage conversions for both hardware and disposable products in 14 of the largest, global medical device and diagnostic organizations. The participants, all Novasyte client partners, represent a cross-section of 32 business units. Click here to read the findings.